The richest Americans did not get richer this year for the first time since the great recession. Instead, they lost billions amid surging inflation rates and dropping stock prices.
The combined net worth of the 400 richest Americans dropped by $500 billion, based on Forbes estimates. As per the outlet, the biggest losers were the tech tycoons.
The world's richest tech tycoons have collectively lost a combined $315 billion. Currently, 65 people made their fortunes in technology on the 2022 list; 50 got poorer than they were in 2021.
Based on the data provided by the outlet, Meta CEO Mark Zuckerberg lost the most. His net worth decreased by $76.8 billion.
Zuckerberg has become the 24th richest man with a net worth of $48.7 billion.
Based on Forbes estimates, between Sept. 3, 2021, and Sept. 2, 2022, the world's fourth-richest person, Amazon's founder Jeff Bezos, lost about $50 billion.
Google founders Larry Page and Sergey Brin lost about $60 billion combined, while Microsoft cofounder Bill Gates, the fifth richest person in the world, saw a $28 billion drop in his net worth.
Like Gates, Bezos' ex-wife Mackenzie Scott, number 30 on Forbes' richest list, also lost billions not just because the Amazon stock plunged but also because of her charitable giving.
Since June last year, Scott reportedly donated more than $4 billion to various causes, including Planned Parenthood and the Boys & Girls Clubs of America.
Between September 2021 and September 2022, Scott lost $20.8 billion.
Oracle owner Larry Ellison lost $16.3 billion. "Shares of his database giant, Oracle, are down 17% since the 2021 list, as it struggled with the rest of the market," Forbes reported.
Oracle reportedly started laying off hundreds of employees, mostly in advertising, last month in a bid to focus on healthcare IT and its cloud business.
Former Microsoft CEO Steve Ballmer lost $13.5 billion as shares of Microsoft fell 14%. Despite losing billions, he still stands as the 11th richest individual in the world, with a net worth of $77.7 billion.
Pierre Omidyar, the founder of eBay, saw a $15.4 billion drop in his net worth. He is the 189th richest man in the world today, with a net worth of $9.5 billion, according to the Forbes Real-Time Billionaires List.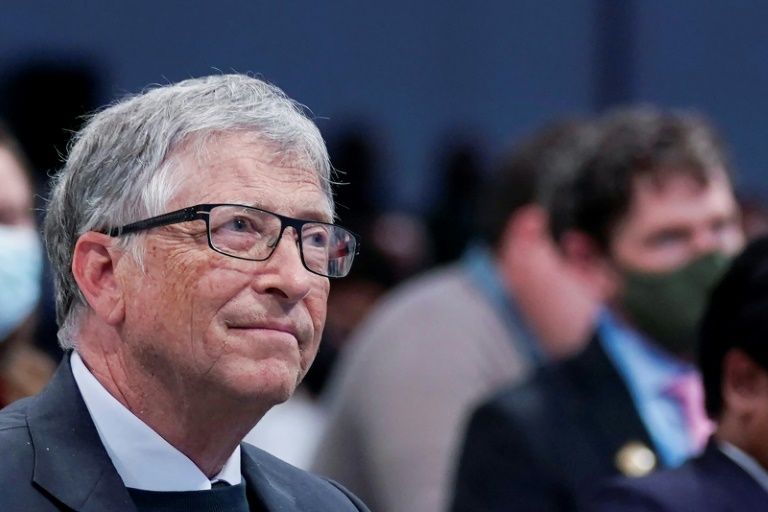 Related Articles
.