NEWYou can now listen to Fox News articles!
Around 50 more migrants got off a bus outside Vice President Kamala Harris' residence in Washington, DC, Saturday.
Three more buses also arrived in New York City, as Texas continued to pressure sanctuary cities amid a surge of migrants crossing the southern border.
The DC bus carried people mostly from Venezuela, including a one-month-old baby. Aid workers quickly whisked the migrants away to a local shelter.
The transports come as the immigration issue has again rocketed to the forefront of national attention after planes carrying migrants arrived in Martha's Vineyard, Massachusetts.
VICE PRESIDENT KAMALA HARRIS AGAIN IGNORES MIGRANT QUESTION, HUSBAND CALLS BUSSING 'SHAMEFUL'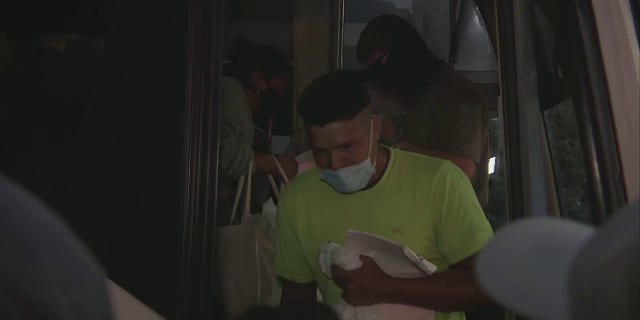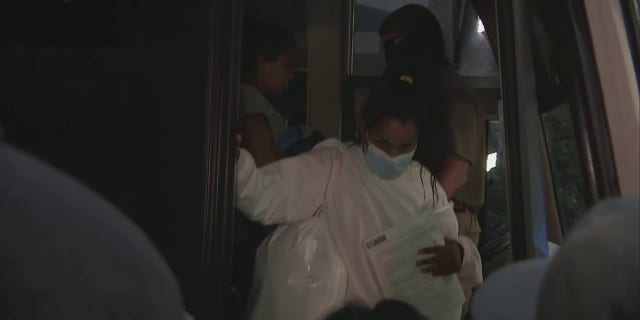 Harris has been tasked with dealing with the "root causes" of migration to the US-Mexico border, which she said on Sunday was "secure."
BORDER AGENTS BLAST KAMALA HARRIS' BORDER CLAIM, SAY IT'S 'FAR FROM SECURE'
That statement received heavy pushback from Border Patrol agents, who say it is "far from secure."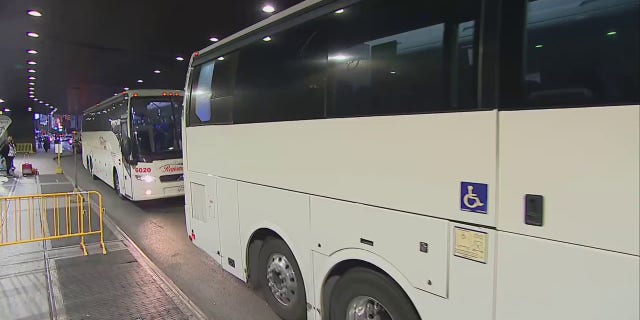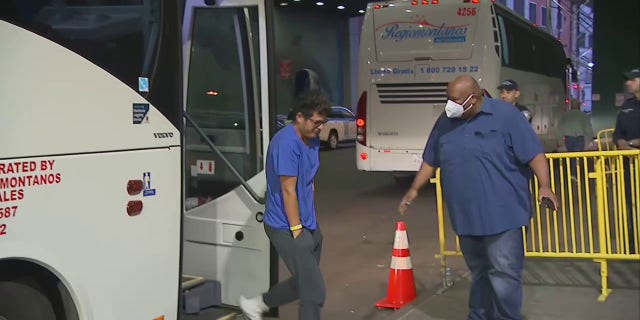 Two buses first arrived Thursday at the Naval Observatory in Washington, where Harris and Second Gentleman Doug Emhoff live.
CLICK HERE TO GET THE FOX NEWS APP
Harris accused Republican governors of a "dereliction of duty" in a Vice News interview, and Emhoff called the arrivals "shameful" and a "political stunt."
Meanwhile in Massachusetts, the migrants sent to Martha's Vineyard by Florida Gov. Ron DeSantis were bussed Friday to Joint Base Cape Cod where Gov. Charlie Baker has set up a shelter.
MIGRANTS BUSSED FROM MARTHA'S VINEYARD TO US MILITARY BASE, US ATTORNEY SEEKS DOJ 'INPUT' ON RESPONSE
The arrivals have drawn sharp reaction from the White House. Press Secretary Karine Jean-Pierre accused Republican governors of treating migrants "like chattel."
Others have said the transports have exposed hypocrisy on behalf of Democrats who support sanctuary city policies.