After a number of phone calls, Elliott and Fares used two stolen cars to travel from Wollert to Prahran, leaving one nearby and then circling the club a number of times before Elliott fired four shots out of the window.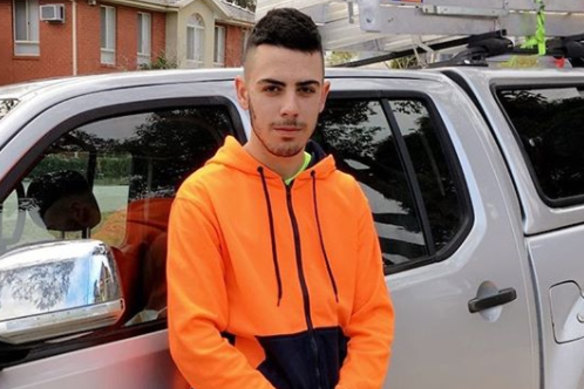 During the jury trial, Elliott told the court he was acting on his father's orders, which he felt he had no choice but to follow, and the gunfire was meant to be warning shots and not intended to kill anybody.
In April, Elliott and Fares were found guilty of two charges of murder, two of attempted murder and one of intentionally causing serious injury following six days of deliberations.
In sentencing the pair, Justice Andrew Tinney dismissed Elliot's claims and said both men were willing participants in an attack motivated by a "desire for vengeance".
Tinney said the revenge attack was a serious, calculated crime intended to send a violent and chilling message to Love Machine.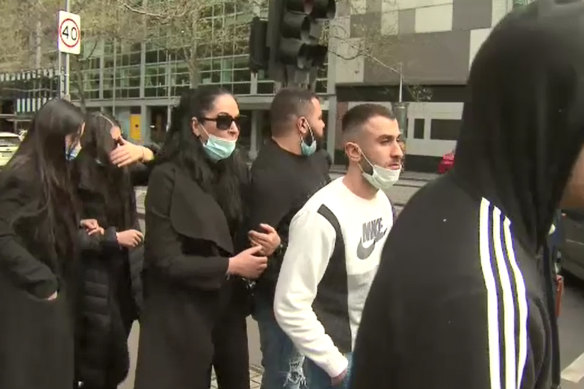 "In the devastating scene of carnage you left behind in Prahran, Mr Osmani and Mr Arow lay mortally wounded on the roadway," Tinney said.
"The relative calm of the streets of Melbourne had been disrupted and defiled by a crime of such viciousness and lawlessness as to shock the community. All of this for a petty and mindless act of revenge and retribution.
"This is a dreadful case."
Tinney also acknowledged the ongoing anguish felt by the friends and family of those killed and made particular reference to Tu'itufu's bravery, revealing the injured man had spent the minutes after the shooting ushering others to safety before telling anyone he, too, had been shot.
"You both knew that your intended victims would be entirely unsuspecting and defenceless," Tinney said.
In the minutes before the final sentence was revealed, and as Tinney labeled the outrageous and evil shooting, Elliot began yelling from the dock "shut the f— up and read the sentence" before the judge replied: "You just keep your mouth closed."
As frustration spilled over, Arow's brother leapt from his seat nearby and hit on Elliot as more than a dozen security officers, many of whom had been waiting outside, filled the courtroom.
As orders returned to the room, Elliott – who refused to stand for the judge – grinned and clapped as he was sentenced to two life sentences, one for each of his victims, with a non-parole period of 29 years.
"All good," Elliot muttered to his wailing mother as he was led away.
Fares, who sat quietly during the hearing, stood as he was sentenced to two life sentences with a non-parole period of 27 years.
Elliot's father – 44-year-old Maghnie – was shot dead in a dispute in Epping less than nine months after the Love Machine shootings. No one has been charged over his death by him.
The Morning Edition newsletter is our guide to the day's most important and interesting stories, analysis and insights. sign up here.