Coraki resident Rosemary Beasley says a series of crimes in her northern NSW town has angered the community and prompted people to tighten their security.
Key points:
Police have formed a strike force to investigate crime in Coraki
Residents say they don't feel safe
Recent arrests are being reviewed by police
Police formed Strike Force Impala in July this year to investigate a number of serious property offenses at Coraki, south of Lismore, including aggravated break, enter and steal.
Ms Beasley, 76, said police had responded to community concerns
"We're feeling vulnerable in our own homes, where we should be safe," she said.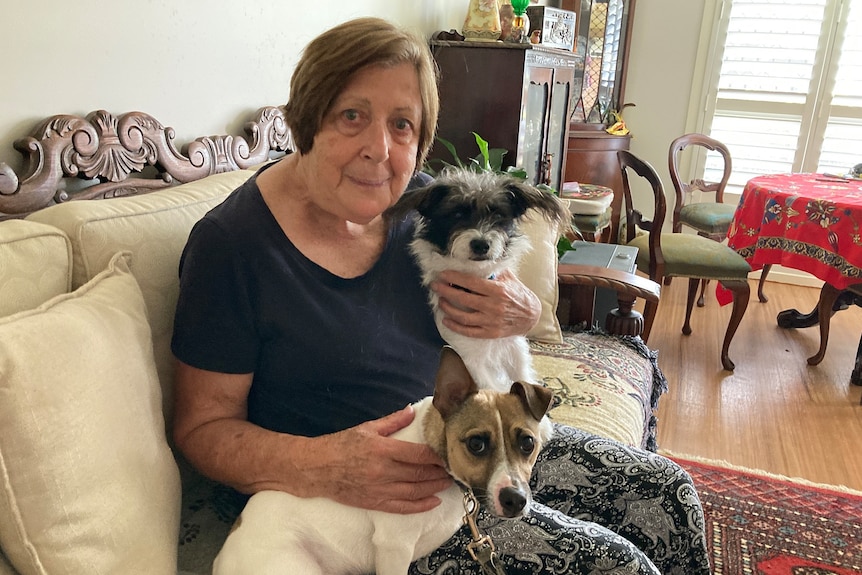 Ms Beasley said the home she recently sold had been a target for thieves.
"One night the lady who had bought my house rang me at 11pm and she said 'Rosemary, they're in the house and they've turned the power off' and she was terrified," she said.
"She had called the police and she couldn't move from where she was because she was scared.
"But she could hear them in the house."
Cafe closed
Coraki cafe owner Rebecca McCorriston said there had been two break-and-enters at her business in the past two months.
She said the front windows were smashed and drinks, ice creams and tip jars stolen.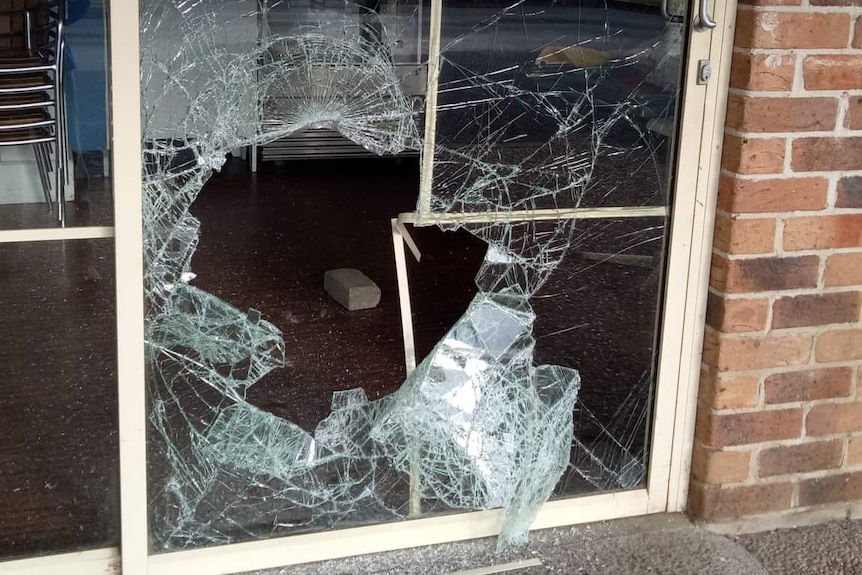 "Just mentally we're not safe out there, we don't feel safe being out there," Ms McCorriston said.
She said she could not fully reopen until her security was "up to scratch".
"We're arranging crim-safe mesh or whatever it is for the unprotected glass doors and we've installed some cameras and intend to install a couple more around there as well," she said.
"We're also leaving the lights on, so leaving the outside lights on 24/7."
Police arrests reviewed
An internal police review was conducted after a 14-year-old boy was hospitalized after he and a 13-year-old boy were arrested in Coraki last week.
Footage taken shortly after the arrest and posted to social media showed both boys sitting on the ground back-to-back in handcuffs, with the 14-year-old's face covered in blood.
Police said they were conducting patrols when they alleged a group of four people allegedly armed with housebreaking implements.
Police said a foot pursuit began and two teenage boys were arrested a short distance away.
Police have since told the ABC that "a review of all available material has been conducted by senior police, and it has been established that the officers' actions were reasonable in the circumstances".
In a separate statement, Richmond Police District crime manager Grant Erickson said detectives and local police would continue to focus on recidivist offenders targeting vulnerable people in the Coraki community.
"Investigations into several break and enter incidents in the area are ongoing, however, what we are seeing is that particular locations are being repeatedly targeted," Detective Inspector Erickson said.
"Richmond Police will continue to target those who want to cause grief and disruption to their fellow residents."
.