Cristiano Ronaldo's girlfriend is set to speak about her heartbreak over the baby they lost earlier this year.
In an emotional admission, Georgina Rodriguez will share her grief in the new season of her Netflix show I Am Georginathe reality series that documents her day-to-day life.
The model, 28, and the soccer, 37, star were expecting twins this past April when they tragically announced their boy had died during childbirth – a bittersweet moment as their daughter, Bella Esmeralda, was born healthy.
READ MORE: Cristiano Ronaldo's kids: Everything to know about the sports star's family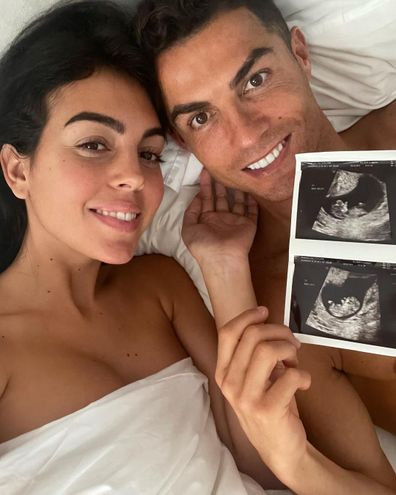 "Life has gifted me so much in such a short space of time," Rodriguez says on the program as per The Mirrorwho viewed a preview at a recent Spanish TV and radio film festival, FestTVal.
"This year I've experienced the best and the worst moment of my life in an instant. A big piece of my shattered heart and I asked myself how I could carry on. I had the answer nearer than I thought. I looked into the eyes of my children and there I saw the only way of doing it, being all together."
READ MORE: Resilient Cristiano Ronaldo hardened father's death, car accident before loss of child
Along with Bella, now five months, Rodriguez shares four-year-old daughter Alana with the footballer. She also cares for his eldest children, Cristiano Jr, 12, and five-year-old twins Mateo and Eva, whom Ronaldo reportedly welcomed via surrogate.
According to Netflix Spain's director of entertainment Alvaro Diaz, the couple's devastating loss will play a major part in the second season of I Am Georgina. The first season premiered in January this year.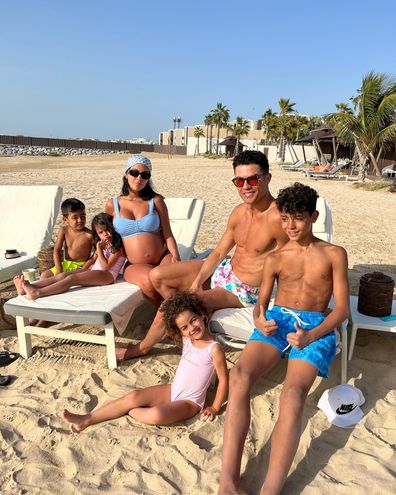 "We didn't have any doubt about commissioning a second series after seeing the first, because it's difficult to find someone who opens the doors to their life wide-open like Georgina does," Diaz told the audience at FestTVal.
READ MORE: Rihanna to headline 2023 Super Bowl Halftime show
"Georgina and her loved ones have experienced something very complicated and fans will see that she has dealt with it with naturalness and generosity."
Following their loss in April, Ronaldo and Rodriguez released the heart-wrenching statement.
"It is with our deepest sadness we have to announce that our baby boy has passed away," they wrote in messages posted on Instagram. "It is the greatest pain that any parents can feel. Only the birth of our baby girl gives us the strength to live this moment with some hope and happiness.
'We would like to thank the doctors and nurses for all their expert care and support. We are all devastated at this loss and we kindly ask for privacy at this very difficult time. Our baby boy, you are our angel. We will always love you."
For a daily dose of 9Honey, subscribe to our newsletter here.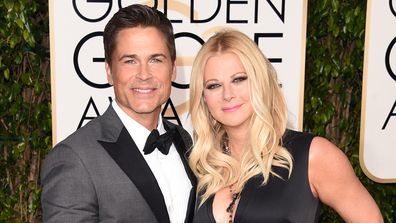 Rob Lowe gushes over wife of 31 years, Sheryl Berkoff