A senior teacher at leading independent school Haileybury has been charged by Victoria Police over alleged offenses against children including possessing child sex abuse material and encouraging a child under 16 to engage in sexual activity.
Richard Ho was stood down in March after police notified the school he was being investigated, but details of the investigation were not revealed to the school community Monday.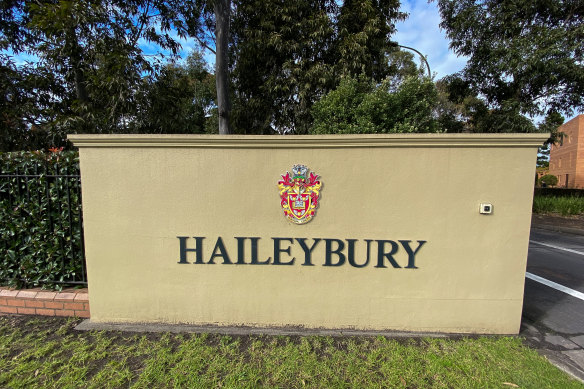 The Victorian Institute for Teaching suspended Richard Skalova Ho's registration on an interim basis last Friday.
In a note to families, dated September 19, Haileybury Vice Principal Scott Doran said Ho had been "prohibited from attending any school property of Haileybury or having any contact with students at any Haileybury campus, either in person or online".
Ho was charged by Victoria Police on August 30. The charges include "the alleged possession of child abuse material, two charges of allegedly encouraging a child under 16 to engage in or be involved in sexual activity and allegedly using a carriage service to harass", Doran wrote.
The cartoons relate to incidents that allegedly took place outside Haileybury and are not connected to his teaching role, the school said.
"We understand that this news is distressing and many of you may have questions," Doran wrote.
"We would like to reassure the Haileybury that we take this matter with the extreme community seriousness and we have strong support systems in place for anyone in our community affected by this news."
The school said it would be making no further comment on the case as it is before the courts.