Details continue to emerge over a mass whale stranding at Macquarie Harbor on the remote west coast of Tasmania — two years to the day after a similar event occurred in the same area.
Approximately 230 pilot whales are involved in this particular stranding, with half of the animals believed to still be alive, as of early Wednesday afternoon.
Multiple roads leading to the site have been closed, with police controlling traffic and the council urging people to stay away while the situation is assessed.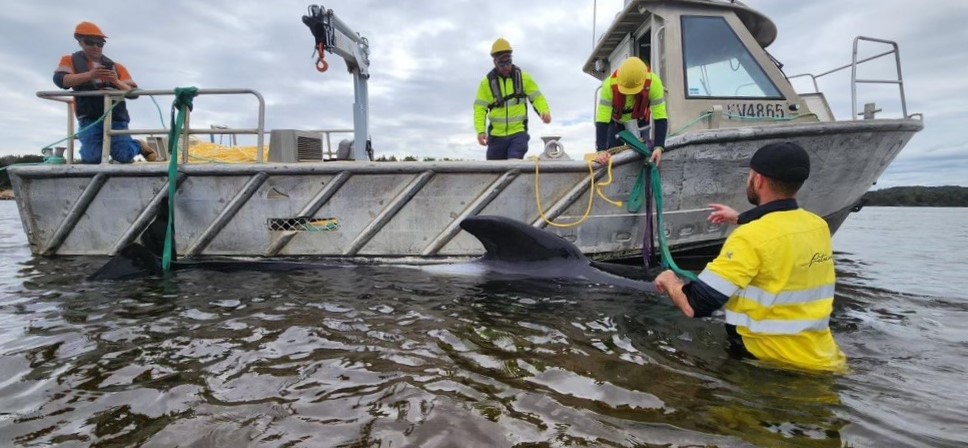 What happens now?
While it's natural to want to dive in and assist, what's key now is letting the professionals do what they do, marine expert Vanessa Pirotta says.
"Tasmanian authorities will be doing their absolute best right now to assess the situation, and to have good communication with people on the site," Dr Pirotta said.
"A whale stranding is always a time which is very emotional and people just want to help, and I completely understand that. But it is always best left to authorities and people who are trained to know what to do to assist these animals.
"Moving an animal that can be a couple of hundred kilos, or even a tonne or so, is not the easiest thing."
She said there were also health and safety risks to consider for people who aren't trained in these rescues or are unfamiliar with the animals — with a thrashing from a stressed whale's tail a real possibility.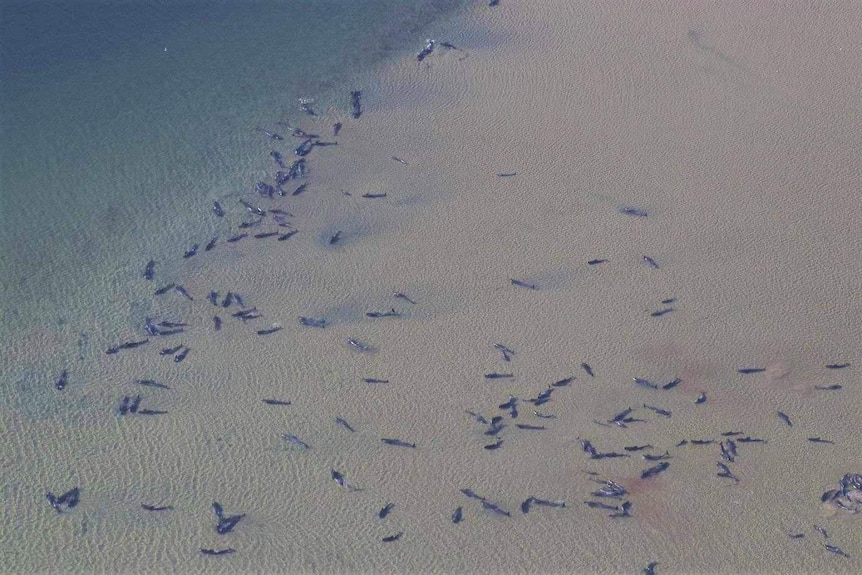 How to choose which whales to help first
Similar to the investigation into the stranding of 14 sperm whales that took place off the south-west coast of Tasmania's King Island just on Tuesday, Dr Pirotta said technology could play a big role in the assessment of the situation.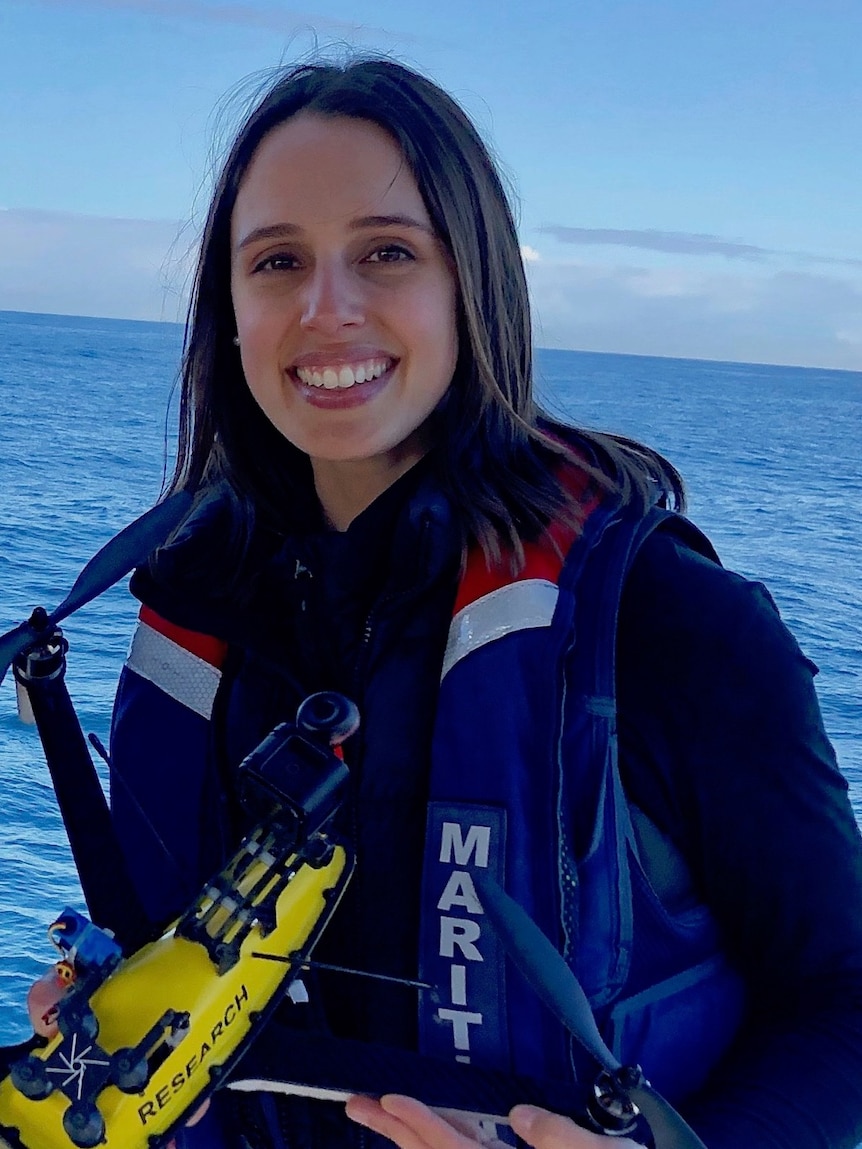 "One of the things they might be doing is sending drones up, an aerial assessment, having people on the ground to assess the animals that are likely still alive and comparing those to those that may have passed," she said.
"It's the animals that look in good nick, good shape, have the likelihood of being floated or sent out to sea, which will be the ones that will be helped first. But it's a massive logistical challenge.
Time is also a critical factor in the approach, and success, of a stranding response.
While whales are fortunately able to breathe air, being on shore can put "crushing" pressure on the organs of the animals and can impact how likely an animal is to survive, Dr Pirotta said.
"As well as that, if it's warm … they can actually overheat."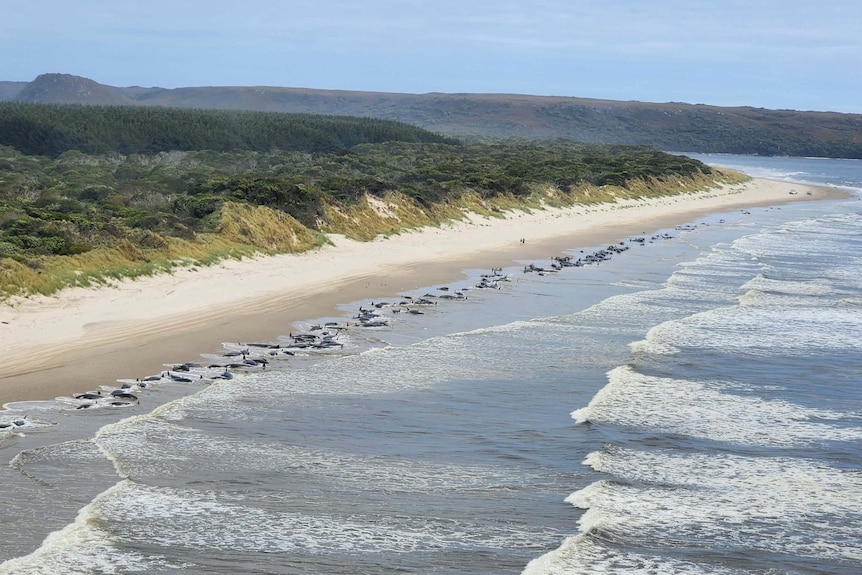 'Extra people can really hinder rescuers'
West Coast Council general manager David Midson said he appreciated that people wanted to help, but urged those not directly connected to official operations to keep clear.
"The most important thing, if you're not invited by Parks or one of the organizations helping, stay away," he said.
"Having extra people can really hinder how they go about their rescue efforts."
He said his advice was to reach out to official organizations and volunteer groups that specialize in marine rescues.
"The best bet, if you want to help, is to get in touch with one of those organizations and volunteers, and that way you'll have the support and training to make a difference."
You can help in other ways
Dr Pirotta said it was important to remember that help can come in a variety of forms, beyond physically being out at the site of the stranding.
She said the emotional and physical toll on the rescuers shouldn't be discounted.
"These events can have a huge emotional toll on the people who assist with these animals, years later. And this event might be triggering some people who assisted two years ago.
"So it's best to leave the authorities to do their work, and to delegate the appropriate task at hand.
"People can also help in other ways — getting these people who are in their wetsuits cups of tea and coffee, and even hot chocolate. These simple things really go a long way."
Toll of last stranding still being felt
Cory Young knows what it feels like to be out there on the beach trying to save as many animals as you can.
The Wildcare president of the whale rescue response team, Mr Young was involved in the rescue effort for Australia's worst ever whale stranding, which was at the same harbor in 2020.
He said he could still remember the heartbreak felt when some of the whales returned to the water became stranded for a second time.
Fortunately, he said, he also remembers the joy at seeing how many animals were able to be saved.
"We arrived on the Monday and we were in the water on the Tuesday to Friday, pretty much full days of transplanting whales to the edge of the sandbar," Mr Young said.
"It was a very rewarding but also heartbreaking experience. There was seeing a lot of deceased whales, but also the big highlight at the end of it on the Friday was the big bulls.
"We were able to transport them to the edge of the sandbar and get them transported out to sea. So it was nice to see the whales that we'd walked past day in and day out, be able to be saved. It was a real big reward at the end."
A spokesperson for the NRE said they would reach out through various avenues if it was determined there was "a need for help from the general public" at the latest stranding.
"Whales are a protected species, even once deceased, and it is an offense to interfere with a carcass," they said.
.