Jennifer Lopez brought a special guest on-stage with her during a performance this week – her 14-year-old child, Emme!
The singer was performing at the gala, when she announced to the crowd that she had someone special to bring out, using they/them pronouns to refer to Emme. (Watch the video above.)
READ MORE: Late comedian's shocking on-stage Logies rant
"I ask them to sing with me all the time, and they won't. So this is a very special occasion. They are very, very busy. Booked. And pricey," Lopez said.
"They cost me when they come out. But they're worth every single penny because they're my favorite duet partner of all time."
The pair performed a number of songs together, including J.Lo's hit 'Let's Get Loud'. Videos on social media also show them singing Christina Perri's 'A Thousand Years', and a verse from Bruce Springsteen's 'Born in the USA'.
READ MORE: Amber Heard shares evidence she says could have changed the Johnny Depp verdict
Their cover of Springsteen was a nod to their 2020 Superbowl half-time show performance, where they sang the same song on-stage together. Lopez later revealed she chose the track to emphasize the United States is a country for everyone.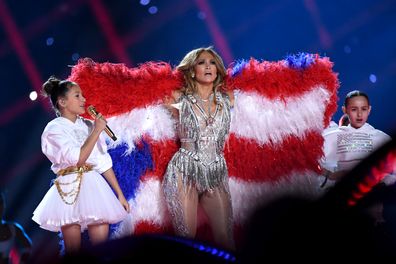 In the video, of their performance this week – which you can watch above – Emme is seen holding a rainbow microphone during the performance.
Fans have praised J.Lo for seemingly being respectful of Emme's they/them pronouns.
One fan commented: "Awww JLo respecting the pronouns." Another said, "I love how us Mothers will support our children no matter what! I love this, go Emme."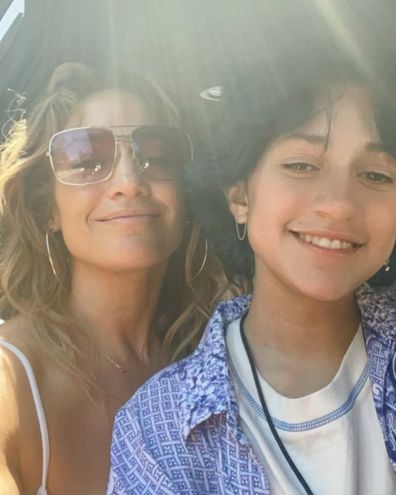 Earlier this month, Lopez gushed about her fiancé Ben Affleck in an interview with Good Morning Americasaying her relationship is the "best time" of her life and revealing she is "building a family" with the actor.
READ MORE: The 'big question mark' hanging over Harry and Meghan
"I love my career, but nothing is more fulfilling to me than being able to build my family with someone who I love deeply and is just as dedicated to the family and to each other as we can be," she said.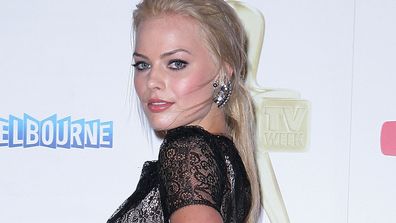 Margot Robbie's startling Logies admission