Kelly Osbourne is celebrating one year sober and says her "life is truly amazing" thanks to the difficult work she's put in.
posting to InstagramOsbourne, 37, shared a screenshot of her sobriety log, along with an ecstatic caption.
"What a difference a year can make!" she wrote. "If you would have told me 365 days ago that I would be sober, happy, and about to be a Mumma I would have laughed in your face."
Osbourne announced two weeks ago that she is expecting her first childwith rocker boyfriend Slipknot's Sid Wilson.
READ MORE: Johnny Depp's lawyer delivers savage blow to Amber Heard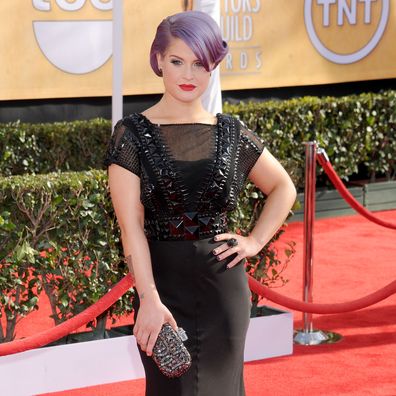 READ MORE: Bride Madalyn's horror discovery after her first dance at wedding
She ended her caption: "Life is truly amazing when you do the work. Thank you to everyone who has supported me on this journey. I love you all so much!!!!!!!"
Osbourne has struggled with addiction and alcohol abuse for a while. She had committed to four years of sobriety until last year when she revealed to fans that she had relapsed.
In April 2021, Osbourne announced she had some news she was not "proud" to share.
"This is a little hard for me to talk about, but I've always promised you that I will always be honest with you about where I'm at and what's going on in my road to recovery," she shared in her Instagram Stories at the time.
READ MORE: Victoria Arbiter: 'With days to go, the Platinum Jubilee buzz is well and truly in the air'
She confirmed that she was "back on track", and later appeared on the Red Table Talk talk show to explain what went wrong. Watch the video above.
Speaking to co-hosts Adrienne Banfield-Norris, Jada Pinkett Smith and Willow Smith, Osbourne said there had been so much irony in her relapse, since she'd "made it all the way through the [Coronavirus] pandemic".
In the end, she revealed the small encounter that led her off track: "I was alone, sitting by a pool…I saw this woman with her husband, she had a glass of champagne and it looked really nice and I was like 'Ooh I can do that too'.
"The next day, I had two glasses, and then the day after that, it was bottles. I couldn't even hold back," she says.
But the star looks in happy and healthy spirits, sporting her usual bubblegum-coloured hair on her social media accounts.
When announcing her pregnancy, Osbourne confirmed she was completely overjoyed.
"I am over the moon to announce that I am going to be a Mumma. To say that I am happy does not quite cut it. I am ecstatic!" she wrote on Instagram.
For a daily dose of 9Honey, subscribe to our newsletter here.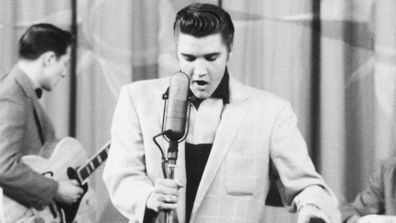 A look at Elvis Presley's most iconic moments