Wynonna Judd says she is filled with anger as she continues to process the sudden death of her mother and US country music icon, Naomi Judd.
Naomi, a television star best known as the matriarch of the country music duo The Judds, took her own life in April this year. She was 76.
In her first interview since her mother's shock death, Wynonna spoke candidly about her grief and the guilt she now carries.
Watch the video above.
READ MORE: US rapper Post Malone hospitalized with 'stabbing pain' after nasty stage fall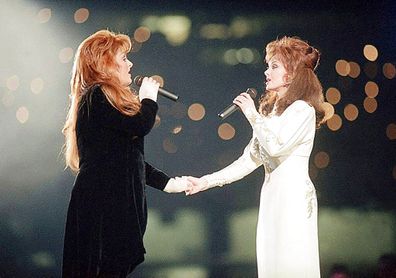 "I did not know that she was at the place she was at when she ended it, because she'd had episodes before and she got better," the 58-year-old awned CBS News.
"And that's what I live in, it's like 'was there anything I should have looked for or should I have known? I didn't.'"
Naomi was found "unresponsive in her home by family" on the morning of April 30. She was taken to Williamson Medical Center, where she was pronounced dead.
"I got the call and I went over and I saw her and I said goodbye to her in the hospital and I closed her eyes and I kissed her forehead and that was that," Wynonna said.
READ MORE: Rihanna to headline 2023 Super Bowl Halftime show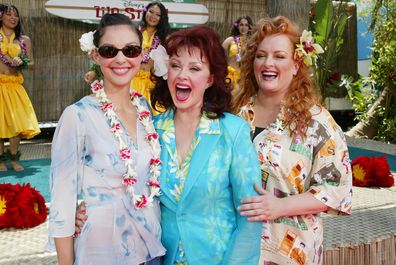 She said the next thing she remembers after her final goodbye with her mother was sitting on the side porch of her home trying to figure out what's next.
Asked if her mother's decision left her angry, Wynonna said it had.
"Yes, incredibly angry," she said, adding she's not sure if that feeling will ever leave her.
"I feel her nudging me and sometimes I laugh and sometimes I say 'I really miss you, why aren't you here so we can argue?'"
In an interview with Good Morning America in May, Naomi's youngest daughter, Hollywood actress Ashley Judd, revealed she was the one who found her mother.
READ MORE: Johnny Depp reportedly 'not exclusive' with former lawyer girlfriend Joelle Rich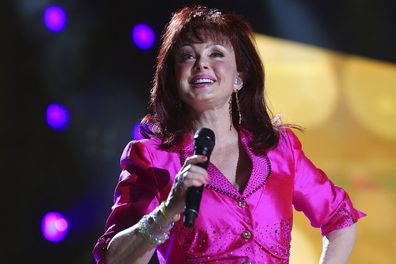 "I went upstairs to let her know that [her] friend was there, and I discovered her. I have both grief and trauma from discovery," the Double Jeopardy star said.-
The public announcement of Naomi's death came the day before The Judds were to be inducted into the Country Music Hall of Fame at a ceremony in Nashville.
The mother-daughter duo sold more than 20 million albums, had 14 no. 1 singles, and won five Grammy Awards.
Wynonna and Ashley delivered an emotional tribute to their mother at the special event.
"I'm sorry that she couldn't hang on until today," a tearful Ashley said.
"I didn't prepare anything tonight because I knew mum would probably talk the most," Wynonna told the audience.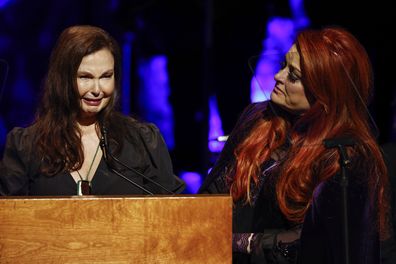 "I'm gonna make this fast, because my heart's broken, and I feel so blessed. It's a very strange dynamic, to be this broken and this blessed. … Though my heart's broken, I will continue to sing, because that's what we do," she said.
As for how Wynonna and Ashley were faring in the months since their mother's death, Wynonna said they were "so united right now".
If you or someone you know needs immediate or mental health-related support, contact Lifeline on 13 11 14 or via lifeline.org.au. In an emergency, call 000.
For a daily dose of 9Honey, subscribe to our newsletter here.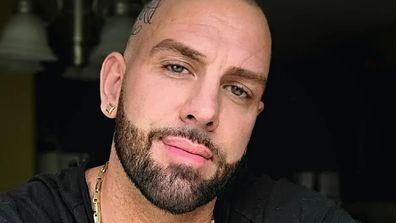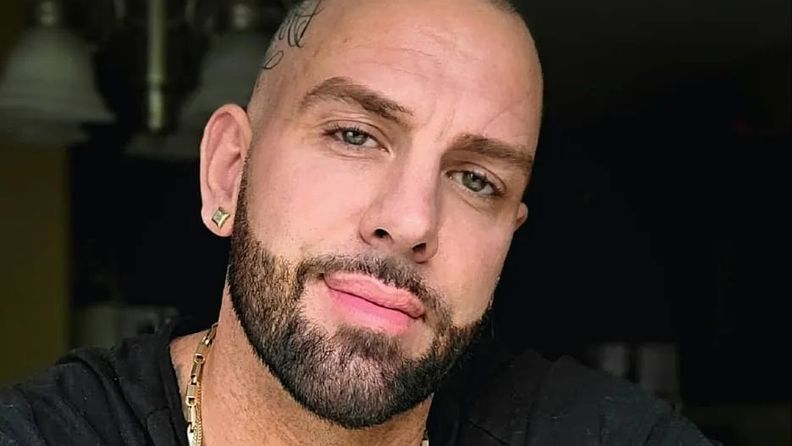 Rapper dies in stabbing days after dropping diss track