Alliance for Gambling Reform spokesman Tim Costello said Perrottet was the first premier he had heard publicly question the worth of poker machine tax revenue.
"I believe Dominic Perrottet has remarkable courage just saying those things," he said. "That is a historic first."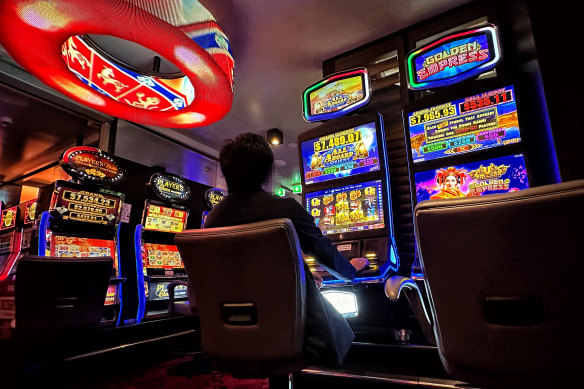 Costello said the premier's candour would struggle to translate into change without bipartisan support, calling on NSW Labor leader Chris Minns to back in the sentiments.
"There cannot be reform without bipartisan support," he said, maintaining that cashless gambling was the strongest tool that could target problem gambling and money laundering.
The true scale of money laundering through pokies will be laid bare in the findings of the NSW Crime Commission's inquiry into the rampant criminal use of gaming venues, which are expected to be delivered by the end of October.
loading
Wesley Mission chief executive officer Stu Cameron also welcomed the premier's comments, but called out the repeated delays to the cashless trial.
"It's been in the go-slow lane. That's what happens if you leave it in the hands of the industry. It needs to be legislated, independently overseen and resourced by the government," he said, adding bipartisan support was critical to "breaking the shackles of the gambling lobby."
The Herald revealed in July the long-promised cashless gaming trial targeted at reducing gambling harm and money laundering was due to start within a month.
However, more than two months later, a spokeswoman for Hospitality and Racing Minister Kevin Anderson confirmed the trial was yet to start.
The opt-in wallet will be linked to a player's identity and an Australian bank account, and will include harm minimization protections such as spending limits and real-time spending data.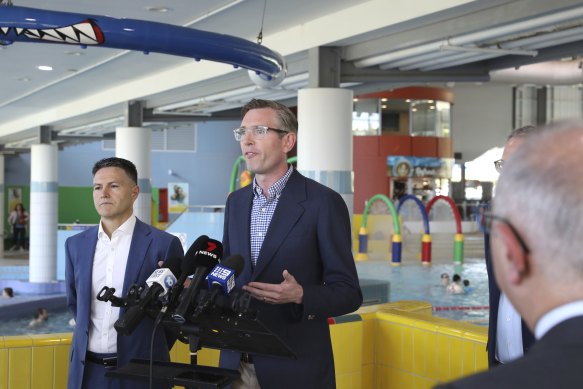 Perrottet said he wanted the trial to be a success, emphasizing the need to work constructively with ClubsNSW on broader reforms.
"This should not be and cannot turn into government versus clubs… ClubsNSW has a moral responsibility to make sure they do everything they can to reduce problem gambling," he said.
"We need to do so in a way that is caring and also continues to provide support to those great clubs and hotels who play an important role in our society."
The ClubsNSW spokeswoman said it had worked with successive governments to introduce harm minimization initiatives, including multi-venue self-exclusion, the Gambling Counseling helpline (1800 858 858) and a mandatory gaming code of practice.
loading
Labor's John Graham said the opposition was prepared to work with the premier on pokies reform, acknowledging it would take both sides of politics working with industry to enact meaningful change.
However, he challenged the premier's "late conversion" on the issue of gambling reform, calling out the doubling of pokie tax revenue collected by the state over the past three terms of government.
"We're open to offers from this premier with this late conversion on this issue … I accept we can do more in this area … and that is something that both sides of need politics to work on," he said.
A Department of Liquor and Gaming spokeswoman said the Wests Newcastle trial would start this month, with two other trials due to start before the end of the year.
The Morning Edition newsletter is our guide to the day's most important and interesting stories, analysis and insights. sign up here.