Detective Superintendent John Watson said the syndicate involved with the importation was "highly resourced and well organised".
"They were well skilled with what they were doing and they knew the risks," he said.
"They took every endeavor they could to seemingly go under the radar.
"We know this was not their first import. We have unearthed evidence of previous imports."
Watson said a "huge operation" unfolded following the seizure on July 27, culminating in 11 Commonwealth search warrants and involving more than 100 officers.
Two men, one aged 24, the other 26, were arrested at a unit in Burwood and have since been charged.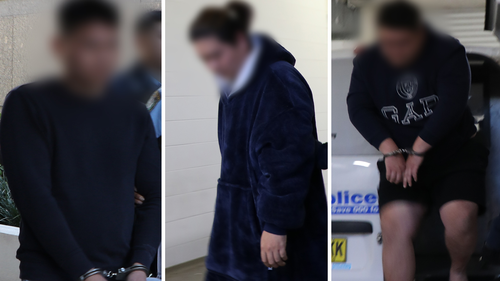 Two Victorian men – aged 34 and 40 – were also stopped in a vehicle at Sydney Olympic Park. Both were arrested and one has since been charged.
One of the three men arrested was an "organiser", Watson said.
"The others were well entrenched in this particular syndicate," he added.
"We know there are others – we can't rule out further arrests.
"We have direct information now men from Melbourne were here, intent on breaking up components of this (haul) and potentially taking it to Melbourne.
"The community is better off for these arrests and seizures."