Anthony Albanese has laid flowers for
Queen Elizabeth II
next to Buckingham Palace before paying his respects at Westminster Hall.
Following in the footsteps of many hundreds of thousands of people, the Australian Prime Minister emerged from the crowd in
green park
with his partner Jodie Haydon and a bouquet for the late monarch.
The bouquet included eucalypts leaves for an
australian touch
and a card which conveyed the nation's "deepest sympathy".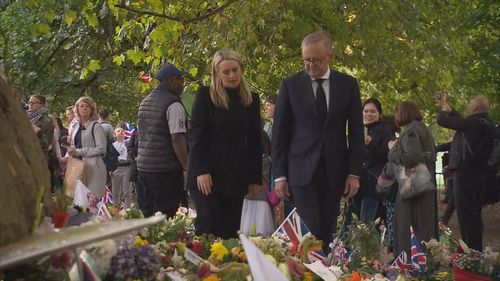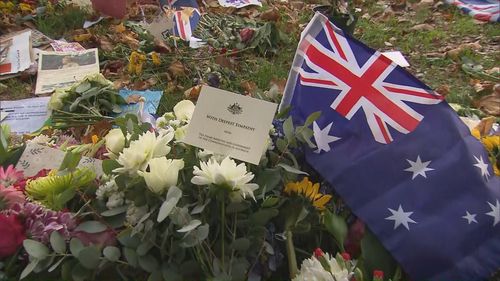 The couple placed their offering down beside an Australian flag already among the many tributes.
Mr Albanese then visited Westminster Hall to pay respects to the late monarch.
Later today, the Prime Minister is expected to pass on his condolences on behalf of the country to King Charles III during an audience with His Majesty at Buckingham Palace.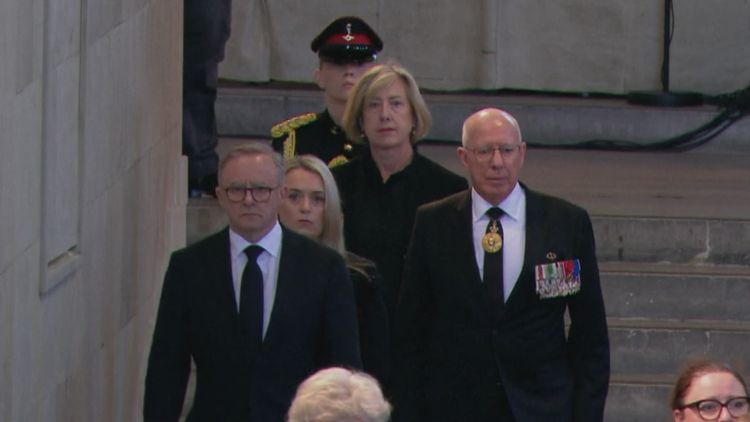 "This is of course a loss of the monarch for Commonwealth nations as a head of state but for him it's the loss of a mother as well," Albanese said.
New Zealand Prime Minister Jacinda Ardern was the first foreign dignitary to pay her respects at Westminster Hall.
The leader mingled with mourners and curtseyed as she filed past the late monarch's coffin.
Canadian Prime Minister Justin Trudeau was also seen at Westminster Hall.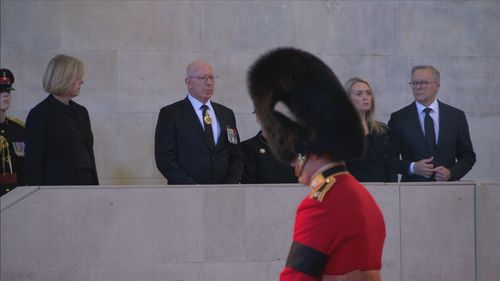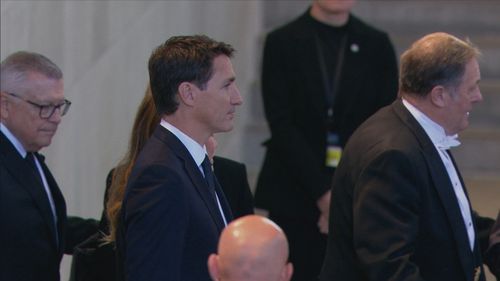 Mr Albanese has a busy schedule today and has also met with Britain's Prime Minister Liz Truss in Kent, about an hour and a half out of London.
And tomorrow world leaders will attend the state reception at Buckingham Palace with the Royal family.
Public wait tirelessly for chance to farewell the Queen
The tide of people wanting to say goodbye to the queen has grown steadily since the public was first admitted to the hall on Wednesday.
On Friday, authorities temporary halted letting more visitors join the end of the line, which snakes around Southwark Park some 8 kilometers from Parliament.
Overnight, volunteers distributed blankets and cups of tea to people in line as the temperature fell to 6 degrees Celsius.
Despite the weather, mourners described the warmth of a shared experience.