A South Australian teenager has been given a 12-month good behavior bond and been banned from driving for 18 months after being found not guilty of dangerous driving.
Key points:
Family of crash victims say they feel "let down" by the justice system
Judge says it is clear the youth understands the impact of his offending
Signs on cars outside the Mount Gambier court say #roadtojustice
The teenager, who cannot be identified because he was 16 at the time of the incident, was involved in a head-on crash that killed three people in the state's south-east almost two years ago.
Millicent residents Ned and Nan Walker, aged 80 and 77 respectively, and their 55-year-old daughter Sue Skeer, died in the collision on the Princes Highway at Suttontown in November 2020.
The teen, now 18, was acquitted of charges of dangerous driving during a four-day trial in July, but pleaded guilty to the less serious crime of careless driving.
In a written statement to the court, the teenager expressed remorse for the incident, saying he knew the victim's family was hurting and that he felt guilt that he could do nothing to fix the situation.
He apologised to everyone involved or connected to the crash.
In delivering the sentence, Judge Eldridge said there could be no proportionality between the punishment imposed and the tragic outcome.
Disappointment and anger
Outside the court, family members gathered to express their disappointment with the sentencing.
Jacqui Verbena — daughter of Ned and Nan Walker and sister to Sue Skeer — said they were shocked at the outcome and expected a harsher penalty.
She also feared the severity of sentencing would send the wrong message to young drivers.
"The outcome of this trial, we fear, has also set a bad precedent for young drivers and the lack of accountability that comes of actions with devastating consequences," she said.
"The legal system that currently stands, needs to change."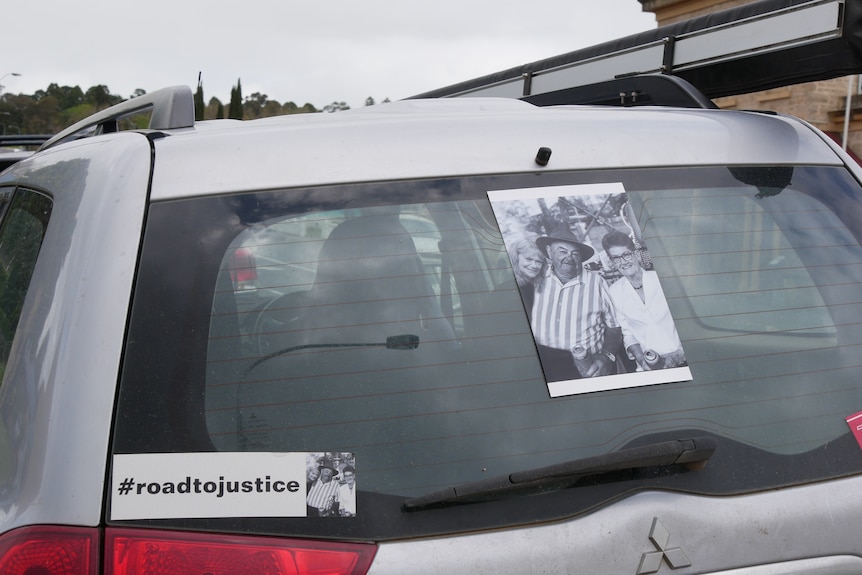 Ms Verbena said her family would be forever broken.
"We are devastated and deeply disappointed with the outcome of this trial," she said.
"A trial which we thought would be a fight for justice, a means of advocacy for our family members who are no longer here to tell their side of the story."
.