In case you missed it, commuters in NSW and South Australia will no longer legally have to wear masks on public transport.
The SA government is dropping its mask mandate for public transport from today. The NSW government will remove its mask mandate from tomorrow.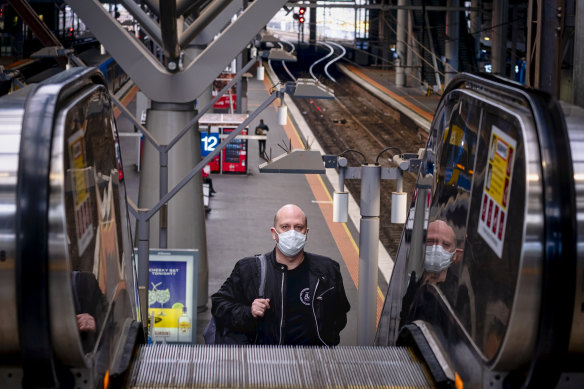 NSW Premier Dominic Perrottet says it's a common-sense approach that applies the same rules for people traveling on buses, trains, rideshares, taxis and planes.
NSW Health continues to recommend people wear masks where they cannot physically distance and in settings where there are vulnerable people.
SA Premier Peter Malinauskas says the changes in his state are "another practical step" as Australia exits its winter coronavirus wave.
But not all states are relaxing their mask mandates. In Victoria, more than 100 commuters have been slapped with fines and 181,000 issued with warnings as part of a September crackdown.
Under Victoria's pandemic orders, public transport passengers must wear a fitted face mask covering their nose and mouth unless they have a valid exemption. The penalty for not wearing a mask is $100.
AAP