Funding for the $750 million Build Back Better program will be matched by the federal government to increase the breadth of the program and help more people who have lost their homes in the flood crisis.
Kirsti Insch from Goodna in the state's south-east has been living with relatives since her property was destroyed earlier this year.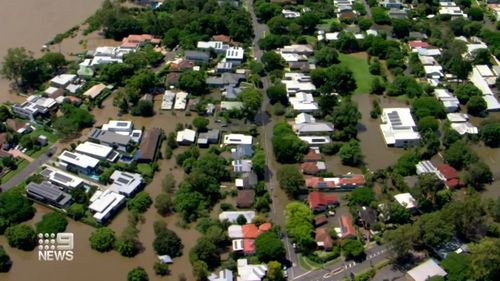 She is one of several Queenslanders who will ask the state government to buy back her home to avoid future flood disasters.
"No, don't want to do it again," she said.
"I've got four young children who are a little bit scared to return home."
Premier Annastacia Palaszczuk said the scheme would help the many residents who have lived through multiple major floods in the last decade repair or increase the flood resilience of their homes.
"No one will be forced out of their homes – buy-backs will be determined on a case by case basis determined on the frequency and severity of flooding and future flood risk," the premier said.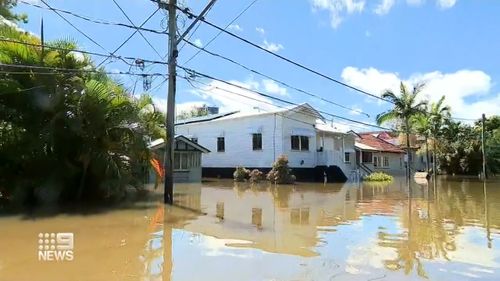 Over 7000 homes across 37 south-east Queensland councils were destroyed or damaged in February's floods.
According to modeling from the Climate Council, over
200,000 Queensland homes
will be considered uninsurable within 10 years, with 6.5 percent of homes predicted to be "high-risk" for insurers by 2030.
Deputy Premier Steven Miles said the Build Back Better program was an ambitious target, with different regions experiencing different levels of damage and risk.
"It's a very complex task. Every home is different, every suburb is different, the flood risks for them all are different," he said.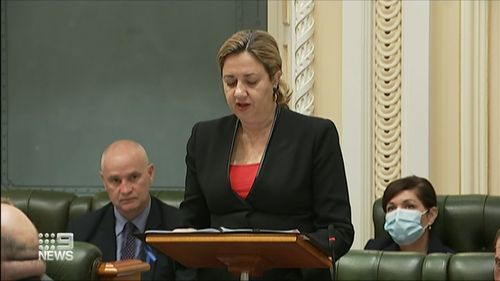 The bill from February's flood event has been confirmed to cost Brisbane City Council $200-$300 million to rebuild and repair parts of the city, more than double the cost of the 2011 floods.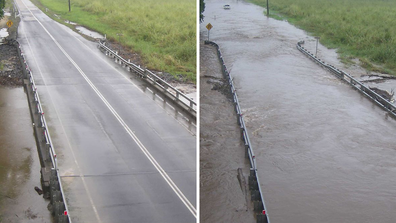 Two images show just how dangerous floodwaters can be
The damage cost includes the replacement or repairing of several roads, ferry ports, bikeways and sporting facilities.