"I hate that we have to legislate everything, but using the Royal Children's Hospital as leverage in your political activism is not cool," Kirk said.
"By the time I got through [the protesters]calmed down a bit and parked the car, I went from scared and anxious to really, really f—ing angry.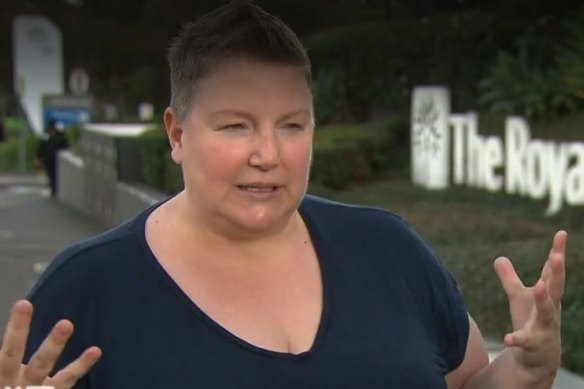 "There's already so much going on, from remembering medications, to helping Darcy go the toilet, to [remembering] where we've parked the bloody car. The very last thing you need is to be worried that you're potentially going to be assaulted or abused."
In 2015, the Victorian parliament passed a law to create an exclusion zone of 150 meters around abortion clinics. It is illegal to prevent roads or footpaths near abortion premises or engage in "harassing and intimidating" behavior.
loading
Senior emergency physician Dr Stephen Parnis said he would like to see a similar exclusion zone placed around all hospitals so they are off-limits to protesters.
Parnis, the former federal vice-president of the Australian Medical Association, said demonstrations such as the one on Saturday were "making a bad situation with unwell patients worse".
"Like any reasonable person, I think our right to protest and express our opinion is a very important right that must be protected. But there are places where it shouldn't occur," Parnis told ABC Radio's mornings program
"I think there's so many difficult, impossible things to fix for hospital overcrowding that this is one way of keeping flow happening that's relatively easy: get the idiots away from places where we try and care for sick people."
The Royal Children's Hospital declined to comment about Saturday's protest.
Victorian Minister for Medical Research Jaala Pulford spent a month "living on a couch" at the children's hospital when her daughter Sinead fought cancer. The 13-year-old died from the illness in 2014.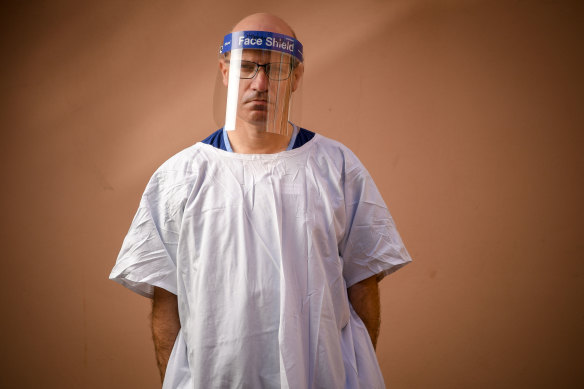 Pulford urged the demonstrators to find "some skerrick of human decency" and not stage protests in places which affect struggling families.
"I think these people should have a good, hard think about what they're doing to people going through incredibly challenging personal circumstances," Pulford said.
She said the state government would take security advice from Victoria Police around the potential for an exclusion zone for hospitals.
Victorian Chief Health Officer Brett Sutton posted on social media that he was amazed the protesters think doctors and nurses were part of a "global movement to poison children", writing it was "bloody astounding".
Victoria Police did not comment on whether they would recommend an exclusion zone, but a spokeswoman said they are "extremely disappointed with the behavior of the group targeting hospitals".
Opposition police spokesman Brad Battin said the protest was an "absolute disgrace" but said exclusion zones on different premises would not fix the issue. He said laws allowing the police to "move on" protesters should be reintroduced.
The Morning Edition newsletter is our guide to the day's most important and interesting stories, analysis and insights. sign up here.