Greens leader Adam Bandt has conceded he should have responded to a written complaint sent to him by an Aboriginal elder who allegedly she was made ill when she was verbally abused by Senator Lidia Thorpe during a meeting in Parliament House last year.
Bandt's handling of the incident has come under scrutiny this week after The Sydney Morning Herald and The Age revealed the complaint by Aunty Geraldine Atkinson had gone unanswered for more than a year, and that Thorpe's former chief-of-staff had attempted to raise concerns with the party leadership about the senator's conduct at the time.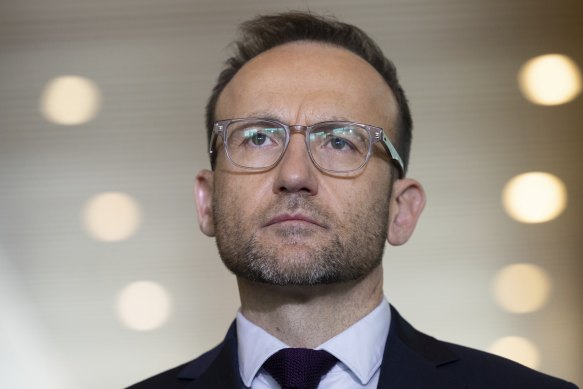 A spokesman for Bandt confirmed on Wednesday that he had contacted Atkinson admitting he should have acknowledged the written complaint she sent to him June 2021. But he stopped short of apologizing for the way in which he managed the issue.
"Adam Bandt MP has written to Geraldine Atkinson, co-chair of the First People's Assembly of Victoria, acknowledging that he should have replied to the correspondence from June of last year," the spokesman said.
"In the letter, Mr Bandt confirms that after receiving her letter, he took the two actions that she had requested from him at the time."
loading
Atkinson's complaint followed a meeting she and her co-chair Marcus Stewart had with Thorpe at Parliament House on June 22, 2021 to discuss Victoria's treaty process. In her complaint letter sent to Bandt days later, she alleged that Thorpe's behavior in the meeting had been "vicious" and "abusive" and left her feeling "physically ill and shaken".
She had two requests for Bandt: "make clear to Senator Thorpe that abusive behavior of a personal nature is unacceptable. I would also like you to take active steps to ensure that no personal retaliatory action is taken against me."
As revealed by this masthead, Thorpe's former chief-of-staff wrote to Atkinson this year to apologise for the way the meeting unfolded, saying the senator's behavior had left him "scared and in shock" and describing it as among the most unprofessional conduct he had ever seen.