Law enforcement officials in the US are warning there's an increased level of threat after last week's Mar-a-Lago raid, former president Donald Trump's residence.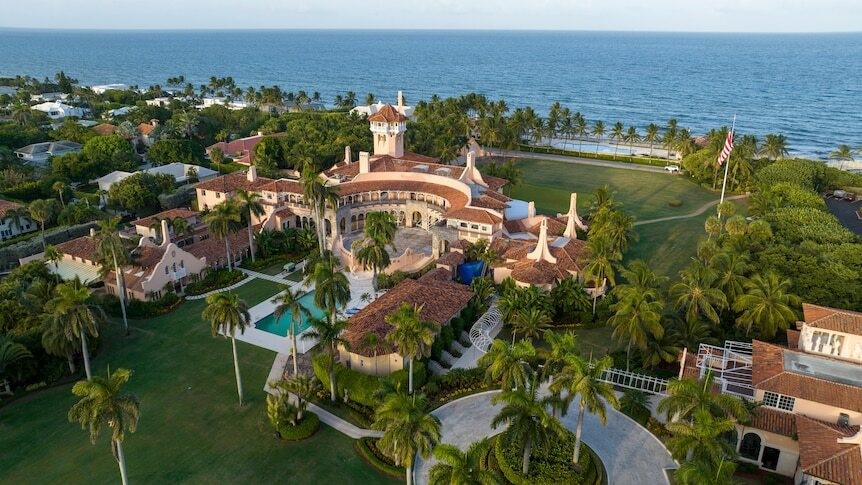 The FBI and US Department of Homeland Security (DHS) have both issued the warnings in a memo.
Among the concerns cited were "a threat to place a so-called dirty bomb in front of FBI Headquarters and issuing general calls for 'civil war' and 'armed rebellion,'" CBS reported.
"The FBI and DHS have observed an increase in threats to federal law enforcement and, to a lesser extent, other law enforcement and government officials following the FBI's recent execution of a search warrant in Palm Beach, Florida," the memo said.
loading
US agencies have identified "multiple articulated threats and calls for the targeted killing of judicial, law enforcement, and government officials associated with the Palm Beach search, including the federal judge who approved the Palm Beach search warrant."
The warrant was made public on Friday after the unprecedented search on Monday showed Mr Trump had 11 sets of classified documents at his home, and that the Justice Department had probable cause to conduct the search based on possible Espionage Act violations.
.