A man who broke into a single mother's Darwin home then raped and threatened to kill her as her children slept nearby has had his sentence extended by four years.
Key points:
Troy Benning pleaded guilty to a string of violent offenses earlier this year

Crown prosecutors appealed the original sentence for being too lenient

Benning's victim was brutally assaulted as her two children slept in a nearby room
WARNING: This story contains descriptions of violent sexual offending.
Troy Benning, 26, pleaded guilty in June to a string of offenses relating to the attack in 2020, during which he unlawfully entered the 39-year-old woman's house armed with scissors and masked by a bag with two slits cut into it for eyeholes .
He assaulted and threatened the woman – a stranger to him – while armed with "a pair of scissors and a picture frame".
The court heard that Benning, high on methamphetamine, broke into the first floor unit where he found his victim "in the kitchen baking food that was to be sold at the markets".
The WA-born offender then violently and repeatedly raped the woman "without consent while knowing about or being reckless as to the lack of consent and causing harm".
He is also threatened to kill his victim and rob her of a wooden stool, shorts and underwear.
The victim's two children, aged 10 and four, were sleeping in her bedroom at the time of the attack.
In June, Benning was sentenced to seven years behind bars for the attack.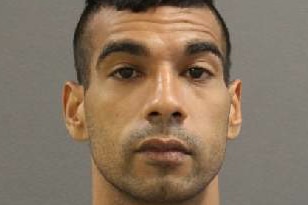 However, that sentence was appealed on the grounds it was "manifestly inadequate".
Today, the Northern Territory Court of Criminal Appeal found in favor of the Crown appeal, and re-sentenced Benning to serve a total of 11 years behind bars.
In its judgment, the court ruled the original sentence had "failed to reflect the gravity of the offending".
"We agree that the total effective sentence for these ten offenses was clearly and obviously, and not just arguably, inadequate, even taking into account the mitigating referred to by the sentencing judge including the respondent's mental illness and cognitive impairment," the judgment read .
"The sentence is so disproportionate to the seriousness of the offending as to shock the public conscience and demonstrate error in principle."
Benning will be eligible for parole in seven years.
.