A Ukrainian woman has recently been accused of helping the Russian army deport the residents of the temporarily occupied Donetsk region to Russia, according to Ukrainian intelligence.
The Ukrainian woman, who served as the so-called "deputy head of Torez town administration," reportedly organized a "transit point" in the city and forcibly transferred Ukrainian residents to remote Russian regions in Eastern Siberia and the Far East.
" As a result of investigative and operational efforts, the SSU documented the criminal activity of the so-called 'deputy head of Torez town administration' (modern Ukrainian name – Chystiakove). In this 'position', the woman spread the kremlin's regime in the captured Ukrainian town and assisted the enemy in the unlawful 'annexation' of the region to Russia," the Security Service of Ukraine (SSU) wrote in a report. "The traitor performed Moscow's task to deport residents of the occupied areas of Donetsk region to the aggressor state."
The SSU also noted that the woman, who is a resident of the city of Yenakiyevo in Donetsk Oblast, joined the "terrorist organization DNR" in 2016. She was later promoted to "manager of affairs" of the local occupation administration and then transferred to serves as the deputy head of the Torez occupation administration.
The woman will be charged with high treason committed under martial law and participation in a terrorist group or terrorist organization. The SSU noted that its investigation was carried out in conjunction with the procedural supervision of the Prosecutor's Office.
There have been multiple reports of Russia forcibly deporting Ukrainian residents to occupied regions or Russian territory since the beginning of the war.
In early November, the Ukrainian Foreign Ministry slammed Russia for forcibly relocating Ukrainian citizens living on the left bank of the Dnipro river in the Kherson region to the temporarily occupied territory of Crimea or to Russia itself.
The ministry also claimed similar mass deportation efforts were being carried out in Zaporizhzhia, Luhansk, Donetsk and Crimea, Radio Svoboda reported, as translated via Google Translate.
It is unclear how many Ukrainian citizens have been forcibly deported throughout the 10-month war. However, the US suggested that the number was between 900,000 to 1.6 million Ukrainian civilians as of July.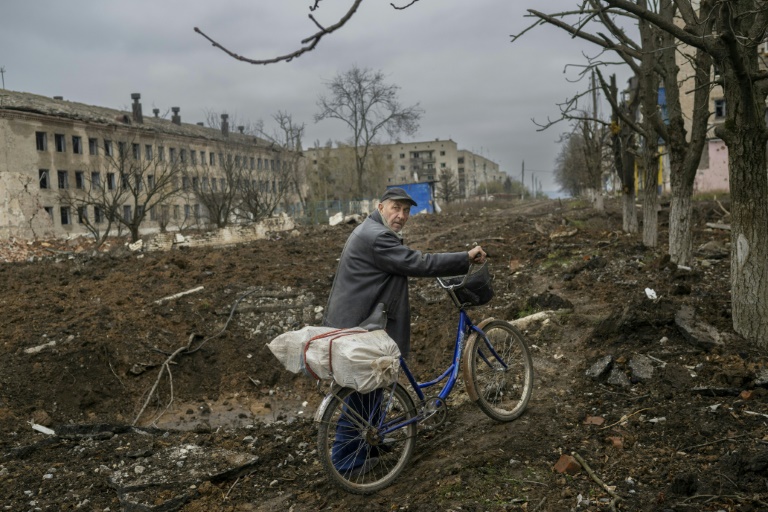 Related Articles
🇧🇷